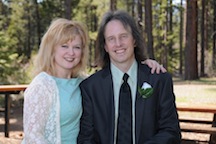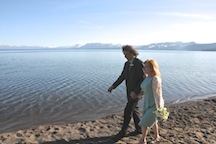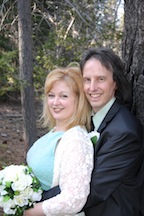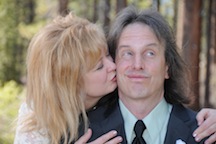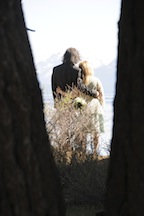 Remembering your Special Day forever and ever.

The internet is visual marketing and I was a wedding minister with a webpage that had absolutely no pictures. One day, I saw my husband's treasured camera on the counter and asked him how hard it was to learn to use. In his typical humor, he said, "Even YOU could learn to use it." (Ha! Very funny, Herman!) And, so I did. That was over 10 years ago. Now I have photographed hundreds of weddings and have my own event photography business.

Developing my style of photography has been a rewarding experience; first I searched the web, checking out what the "professionals" marketing their skills showed as samples of their work. I didn't see what I was looking for; their pages were so serious with brides 22 years old in size 4 wedding gowns. I wanted to capture REAL people; dressed casual or bridal gown with groom in jeans, suit or tux. . . some even bringing their dogs! Scenic pictures and tender candid moments with the couple and then with guests, showing the fun, joy and love shared on their wedding day, the day they choose to renew their vows or simply a good time to take pictures. THAT is what I hope you will find on this webpage.

I shoot with high resolution professional Nikon Digital SLR Camera Systems. I cherish each hour I've spent with hundred's of couples. . . bringing them photographic memories to share with friends and family of their special day at Tahoe.

About Ann Poole Weddings...
Dream weddings can become a reality if the heart of your service is a carefully written ceremony that is specially designed "Just For You." Your ceremony will show your beliefs and dreams to the gathering of friends and loved ones that you have brought together for the celebration of your love. Creation of your personalized ceremony evolves from your connection to one another and my understanding of that bond. Or, enjoy a Simple Ceremony... romantic and affordable.

Experienced in writing traditional and contemporary wedding and vow renewal ceremonies that can be religious or non-religious and are always romantic. I enjoy the challenge of writing interfaith/intercultural wedding ceremonies and developing services that blend families. Ceremonies that I write are from the heart... yours and mine. With over 20 years as a writer, it gives me joy to use my skills to develop ceremonies that provide the promises and dreams for a couple's Wedding Day.
Click HERE to meet some of the couples I have married and see a sampling
of the many pictures taken on their wedding day.
You may also get some ideas for the location of your wedding.
Getting a Wedding License is SO Simple when you choose Ann Poole Weddings
For your convenience, I am a Notary and can issue Wedding License's for $60; each copy of the license is $19. No Witnesses Needed when you purchase a license from me. Both people applying for a wedding license must be over 18 years of age. When you purchase a Wedding License from me, I do not charge a Notary Fee for your Wedding License or for your Request For A Copy of Wedding License. The link button below, titled "Request Form for Confidential Marriage License," is the application form for your license. When I arrive for a wedding, all paperwork has been prepared and you will simply sign the forms.

You can also purchase a Wedding License at any County Recorders Office in the State of California and it is good for 90 days anywhere within the State. You both need to go together to purchase the license. You must both be over 18 years old and will need valid identification; drivers license, passport or Military ID. If you bring your Public License to the wedding, you must provide a witness. Here is a link to California County Recorders offices.


Reservations, Cancellation Policy and Changing a Ceremony Booking Date


Full payment is paid by personal check and needs to be received by me within seven days from the date you book your ceremony in order to save the date and time. Special arrangements can be made for revervations less than 7 days from ceremony. I understand that plans and timelines can change. If you need to move your date and time to another date that I have available, no charge. If you need to cancel your wedding date, you will receive the amount of the wedding service (and wedding license and a copy of the license if purchased and not yet filled out for you) less $100 which is a non-refundable for holding a date and time.

The gifts of a little cake, and gift bag with champagne or apple cider, and champagne flutes that I give each couple are simply gifts. They are free and you are not purchasing them. If you have purchased photography from me, I do my best to provide pictures that you can enjoy. I do not guarantee their quality or existence. If I cannot provide you with pictures, I will refund the amount you paid for the photography or retake then for you on another date.

Because I often have several weddings on a given day, I need to stay on schedule. It is important that you and your wedding party meet me at the time that we have scheduled. If, FOR ANY REASON our scheduled start time is delayed more than 15 minutes and I can accommodate your schedule change, there will be a prorated fee of $60 per hour delay fee to be paid before the ceremony begins. If I cannot accommodate your time change, you may choose to reschedule another day/time for your event.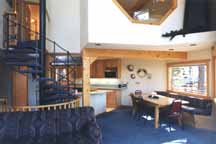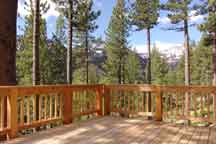 - - - Our Favorite Lodging - Charming and Affordable - - -
Poole's Guesthouse overlooking the mountains and tall Ponderosa Pine trees of Squaw Valley USA
Resident hosts provide scenic Bed and Breakfast style lodging offering gourmet kitchen, laundry, washer/dryer and DSL.
You and/or your guests can rent one, two or three bedrooms; $115-135 per night per guestroom plus tax before 12/18/2013. See www.lodgingusa.com/prices.html for other dates.
With a two or more night stay, you reduce the price of the wedding by $50 for a "Just for You Wedding" or $25 for a "Simple Wedding".


"I thoroughly enjoy designing and officiating ceremonies and would like to hear about your plans. Let me show you how I can enhance the celebration of your love for each other; this formal beginning of your life together. It can be unique... setting it aside from standard ceremonies and as outlandish as you want it to be or it can be a traditional ceremony with personalization. What would make this day special for you?"__ Rev. Ann Poole


(530) 412-5436 (Cell Phone)
When leaving a message, please include area code



HOME | Wedding Locations and Photography Samples | A Charming Lodging | Thank You's | Contact